20 Older Mommy Daughter Dates
Because the little girls you date as a mommy grow to be older daughters. Young ladies. Women. Friends.
1.)
Play Hooky
. Yes, school is important. We all know that. But you know what else is important? Doing something a little on the sneaky side with mom. Whether it's a bad period, a bad break-up, or a bad break-out–your daughter will need a chance to hide away. Why not hide away with her mom?
Surprise her with a day. Tell her that the day is for pizza and chocolate chip cookies, pajamas and chick flicks, and lots of girl talk. Or maybe no talk, but lots of girl time. She might not remember a thing she learned in school that year, but she WILL remember that day you gave her a huge break.
2.)
Lunch and Shopping
. Ok, really? Do I need to elaborate on this one? Probably not. I do want to say one thing though: the special aspect of this seemingly simple activity is timelessness. No really, it is.
There are so many memories jammed in my head of sharing this date with my mom. Time and time again. I still remember some of the outfits that we got from those special days. There was one when I was in fifth grade–a top and shorts-set that had sunflowers all over it. The real glory was the matching sunflower hat. It was just my mom and I that day, and I felt like the coolest girl in the world.
Fast-forward ten years and my mom and I are shopping for the perfect prom dress. Five more years and we're hunting for my wedding gown. A couple more years and she's buying me my first maternity outfit.
See? Timeless.
3.)
Scrapbooking
. This is definitely a hobby that requires a certain amount of patience and commitment, but if you and your daughter are craft-minded it's a great a way to share quality time. It's something you can start at a very young age and develop into adulthood.
I confess, I am horrible at scrapbooking. I have several half-completed attempts. My kids do not have baby-books. Yet. Maybe this will be something I do with Coco when she's in high school. Ha!
4.)
Book Club
. It doesn't have to have a bunch of members–just you two! Share the exciting journey of reading together. My mom and I have been doing this ever since I was in junior high. We still swap books and never tire of discussing what we're reading.
5.)
Wine Tasting
. Go on a tour of a vineyard and get the full sensory experience of sight, taste, and smell. You'll walk away a bit buzzed and a lot inspired
6.)
Bike Ride/Rollerblade/Hike
. Ok, what better thing to do together than some good ol' fashioned outdoorsiness? It's never a bad idea to go on a bike ride. It's never a bad idea to go on a hike.
Sometimes it's a bad idea to rollerblade,
but it's still fun.
How cool are you as a mom if you're willing to do these things? Do you know what your daughter's friends will say? "Oh my gosh! Your mom is so cool! She's so cute! That's how I want to be someday!"
I can guarantee this more than the Men's Warehouse dude can guarantee his suits.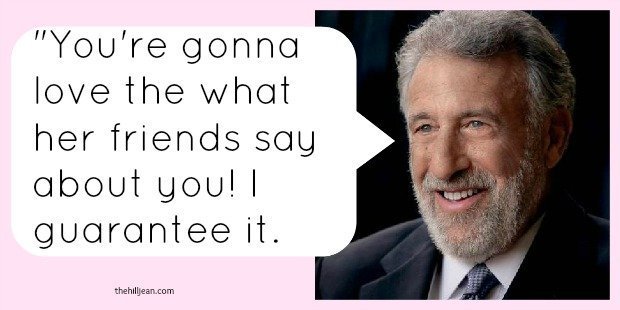 7.)
Spa Day
. Ok, it doesn't have to be a whole day long to count as a "spa day." It can be manis/pedis, a facial, or a massage. Heck! In my perfect world it's a combination of all three topped with an eyebrow and mustache wax. But not the bikini wax. Nothing spa-like about that.
Anyways, this one time my family went on a cruise. My mom, sister, sis-in-law and I all went to a ladies spa night thingy. We got a facial, massage, champagne and chocolate. I felt positively Kardashian with all that royal treatment.
8.)
A Cruise
. I met the coolest old lady at my Bible study the other day. I had no idea she was "old" but when I did the math I realized she was probably near 80. You would never know–she was so youthful and energetic.
Anywho, she told me she had six daughter. Yes, SIX and each about a year apart. Bless her and her uterus. When the "youngest" turned 50 she took them all on a cruise to celebrate their fabulous 50′s.
Um, how cool is she? I asked if I could be a part of her family and she told me she kind of already had enough members. Darn.
9.)
Go To A Show.
For my sister's 16th birthday my mom took us girls to Vegas for the weekend and we got to see The Phantom of the Opera. The trip was magical, unforgettable.
10.)
Makeup Consultation
. Ugh. Getting makeup or skincare can be a really daunting task. My mom took me to a makeup counter in the mall to get a consultation and buy a few products. I was probably 15 years old at the time, and SO excited about being made over by a "professional."
Welp, I walked out with bright blue eyeshadow and red lipstick. And laughter. A lot of laughter. My "artist" had no idea what she was doing so we didn't take any of her "advice," but we did make quite the memory. And mom took me somewhere else to get makeup

Even if you walk away looking like a clown, it's still a fun experience.
11.)
A Half Marathon/Triathlon/Iron Woman.
My mom and sis did a half-marathon together last year. I watched from the sidelines and cheered. I wanna do it next time for sure!
12.)
Dessert.
Dessert is never a bad idea. A while back, my mom and sister came to stay with me while my husband was at a conference. We couldn't "go out" because we had to put the kids to bed. So instead, we bought three slices of cheesecake at The Cheesecake Factory and after we put the kids down, sat on the living room floor and had a feast.
13.)
Pinterest Party.
By now, most of us have about two thousand ideas pinned on Pinterest. Take on a project together by putting some of your pins to practice! Find a few yummy recipes and a project you can start together. After you gather all your supplies, settle in for a night of replicating some fabulous ideas. You just might come up with something "pinnable."
14.)
Take A Class Together.
Cooking, sewing, underwater basket-weaving…the possibilities are endless! Just go and learn something new together.
15.)
Volunteer Together.
Spend time together AND save the world. Volunteer at a hospital, nursing home, or soup kitchen. Being selfless is the best way to achieve happiness, and if you do it together you'll overflow in a good way.
16.)
Go To A Concert.
Music is a great way to draw people together. Whether you want to go hear Taylor Swift live (this would be my daughter's choice, but then she's 4) or go to the opera, listening to live music is a wonderful way to bond. Plus, you get to wear cute clothes to a concert, so that's a big plus.
17.)
Write Your History.
Ok, so this is kind of one of those Pandora's box activities, because once you start it you may not be able to stop! Set aside a few afternoons a month to work through your family history together. There are so many great resources out there like Ancestry.com to help you build a family tree. It will be fascinating for both of you to explore your family's roots and piece together the larger story.
Also, there are so many options for PRINTING out your family history into beautiful books. What a an amazing legacy you BOTH could leave by constructing a timeless piece for your entire family.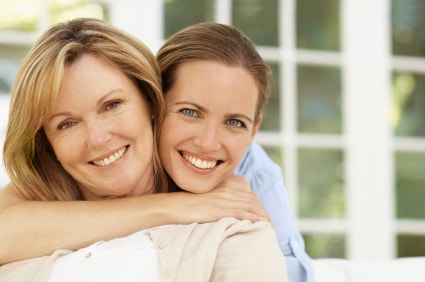 18.) Go To A Conference Together. When I went to Bloggy Boot Camp there was a mom there with her two adult daughters. Each woman had her own blog but they came together as a family. Find a conference that will fit and benefit both of you, whether it's for blogging, photography, spiritual growth or life skills.
19.)
Go Thrifting, Yard Sailing, or Flea Market Hopping.
Most of us are bargain hunters at heart, and we ALL like buried treasure. Go on the ultimate treasure hunt by hitting up some garage sales and flea markets. You never know what you'll find–maybe you next Pinterest project! These outings always start with a donut, so it's a win win.
20.)
Take Glamour Shots.
Ooooh. Remember those? Yah, you and your daughter should definitely invest in a decent glamour shot. When else are you gonna have the chance to tease the tarnation out of your hair AND wear lace gloves? Or a pleather, rhinestone-studded jacket? You need to give your daughter all the opportunities in the world. She
might
not have gotten adequate awkward photos as a child. Give her this chance.